9 Ways to Bust Stress at the End of a Long Day at Work
With all the hustle and bustle of daily living, many tend to bring home their work stress without even realizing it. They think about what a bad day they just had while commuting back to their home, complain about work to their loved ones once they get back, and continue worrying about work when they're just about to sleep. When they're supposed to be de-stressing after a long day, they are much more inclined to think more about work, leaving them feeling even more stressed out.
While work is certainly important, taking a break from it is equally as important. It gives you time to recharge your body and your mind and allows you to reconnect with yourself and your loved ones. So the next time you think about bringing home unfinished work or complaining about the work day you just had, you might want to try doing these instead
Go Shopping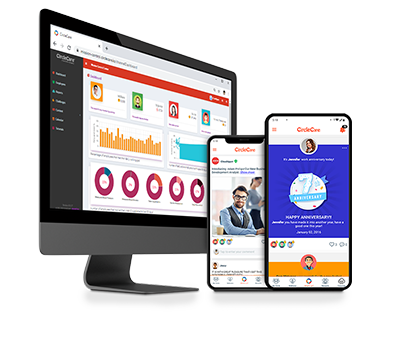 Corporate Wellness App
CircleCare
CircleCare employee engagement platform provides companies with a platform and tools to motivate their employees via positive reinforcements and rewards to establish and maintain healthy lifestyle choices.
A hard day's work deserves a fair day's pay, and nothing probably feels better than being able to reward yourself with your own hard-earned money. Get those shoes you have been eyeing for the longest time, go on a major grocery run, buy antimicrobial socks and other of those novelty items you've always wanted. Treat yourself to some retail therapy because nobody else deserves it more than you do.
Go for a Walk
There is something so calming about going for a walk by yourself at the end of a long work day. No deadlines, no hustle, just pure solitary enjoyment with nothing else to think about. Going for walks is also important for your overall health because it improves your cardiac function. Research has also shown that leisurely walking can increase workplace productivity and help relieve emotional and mental stress. 
Play Some Music
Studies have shown that listening to music with slower tempos can help release body tension and reduce stress after a long day's work. Music with slower tempos, particularly classical music, has been proven to have a relaxing effect on the body because of its parasympathetic physiological effects, such as lowering the heart rate and blood pressure. In contrast, heavy music with hard and fast beats can do the opposite and make you feel more invigorated. 
Cook a Good Meal
It has been proven that doing small, creative activities like cooking positively contributes to one's mental health. Cooking allows you to express yourself and work in a low-pressure environment after a grueling day at work. When you cook, you are immersed into your own little world where you follow your own rules, and this evokes a feeling of freedom which can reduce stress levels. On top of all of this, cooking provides you with an avenue to create a good and hearty meal everyone can enjoy.
Watch Your Favorite TV show or Movie
What better way to spend after-work hours than watching your favorite show or movie? After a long work day, you can always de-stress by slipping under your blanket and enjoying your favorite show. It's an easy cure to any stress you might be feeling.
Pick Up a Book
You're probably tired from staring at a screen all day, checking and returning emails, and answering calls. After working long hours at a desk job, the last thing you want to do is to spend more time doing the same thing. So turn off all digital screens and go on idle mode. Spend the rest of your day away from your phone or computer, and pick up a book or a magazine instead. 
Work Out
Engaging in physical activities such as exercise or sports stimulates the synthesis of the hormones  endorphin and serotonin in your body. These are hormones responsible for boosting your mood. If you're feeling stressed from work, consider going for a run, having a yoga session, or doing just a quick neighborhood walk. No matter what you decide to do, get moving. It might just be one of the easiest ways to drive those bad work jujus away.
Talk to Friends
Just like everything else in life, de-stressing after work becomes easier in the company of good friends. You probably have lots of stories to tell anyway – about your boss who was surprisingly calm and chill that day, or your officemate who spilled her morning coffee on your immaculate shirt. So whether it be through a quick video call, a movie night, or a girls' or boys' night on the town, spending time with people who would listen makes a big difference.
Take a Long, Hot Shower

A nice bath can do wonders for the mind and the body. Warm shower can help soothe tension, reduce anxiety, and increase the levels of oxytocin in your body, leaving you feeling good and happy. Cold shower has its benefits as well, as it can improve blood circulation, making you feel more energized. If you're not in the mood to do anything after work, you can just always take your time in the shower to de-stress.
You might feel it, but work is not the be-all end-all of life. Once you learn how to leave your work where it belongs, an even greater amount of fulfillment, happiness, and satisfaction will follow.