How Health Apps Improve Senior Care Plans
The world's aging population is expected to increase in the coming decades, possibly straining senior care resources. According to the United Nations, in less than 30 years, the number of older adults aged over 80 are expected to leap from 143 million in 2019 to 426 million in 2050. 
Despite the advancements in medicine, the elderly remains vulnerable to reduced physical and mental capacities. But it seems the current resources remain inadequate. Thus, millions of senior citizens require special attention, and the demand for home care services providers continues to rise.
Because resources and capacities for senior care are globally deficient, providers must develop measures to optimise their services. Mobile technology and health apps offer intelligent solutions to this approach.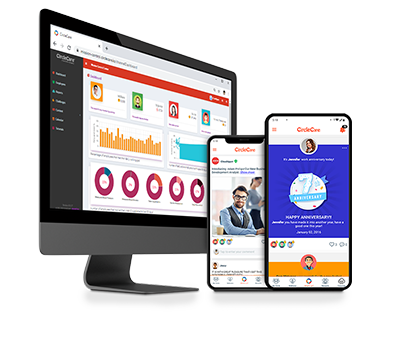 Corporate Wellness App
CircleCare
CircleCare employee engagement platform provides companies with a platform and tools to motivate their employees via positive reinforcements and rewards to establish and maintain healthy lifestyle choices.
Understanding Health Apps
Health apps refer to any application or program installed on mobile devices that provide health-related services. They address a few problems affecting the entire medical industry, most notably the lack of healthcare professionals. With these apps, healthcare monitoring and consultations can be administered anytime and anywhere. 
Besides mobile phones and tablets, health apps can also be installed on wearable devices. These tools make real-time monitoring, diagnosis, and communication activities better for patients, caregivers, and care providers. Most apps have to adhere to government regulations on medical data confidentiality. For instance, in the United States, the Health Insurance Portability and Accountability Act (HIPAA) is the hallmark law. It requires healthcare providers to keep medical data and information secure. 
5 Ways Health Apps Benefit Patients And Caregivers
There are various health apps for seniors and their primary caregivers based on their needs. In general, these programs can help medical care and service providers with a customized senior care plan that aims to efficiently address the individual needs of an elderly patient.  
Better And Real-Time Health Status Monitoring   
A senior care plan relies on accurate data. If a physician doesn't have an overall view of a patient's health status, it can be a missed opportunity to deliver better patient outcomes. Health apps, especially wearables, can monitor an elderly patient's blood sugar levels, oxygen levels, and heartbeat rates, among many others. The data is then transmitted to doctors and healthcare professionals in charge of creating, reviewing, and revising the care plan according to the patient's current health status.
Addressing Medical Access Gap For Patients In Remote Areas
A vast number of senior citizens live in remote or rural areas. As with the rest of the general population, these vulnerable patients suffer from a lack of access to health care. In some cases, patient immobility exacerbates senior home care access problems. 
Keeping this in mind, some health apps facilitate doctor's appointments and medication activities in older adults. With these types of apps, elderly patients can request virtual consultations, order medications, and take better care of themselves without waiting for the availability of care providers. 
Provision Of Proactive Healthcare 
Health apps are teeming with information that allows aging patients to learn more about their condition and understand their customized care plans. For instance, a family member can download resources about Alzheimer's disease symptoms and a guide to proper care. In addition, most apps have built-in instructions on good care and management of their illness, allowing them to know which activities they can do to prevent their disease from getting worse.
For instance, a health app for elderly diabetic patients may include light exercises and a diet plan that's more detailed than what's included in the doctor's treatment program. With these apps, primary caregivers can set reminders on the specified times in which medicines should be taken according to care plan instructions.   
Improving Caregiver Skills  
Besides providing resources for patients and their family members, health apps can also offer home care services to staff and caregivers with mobile learning, best practices, and virtual training for both the caregiver and patient. 
For instance, a health app for seniors with dementia has features that allow caregivers to track a patient's behavior, medication list, and calendar. A behavior care plan, team sharing, and a board for caregivers' discussions are likewise available—making comprehensive care possible for providers. 
Boosting Doctors' Diagnostic And Treatment Capacities 
Some health apps make medical history viewing easy for physicians. When it comes to senior care, this functionality can help doctors come up with an overview of the patient's condition. Access to patient records is essential in evaluating an old care plan and coming up with improved and better diagnoses.  
Apart from access to a patient's medical history, health apps can boost a physician's diagnostic and treatment capacities. Some health apps provide complete information on different medicines and their proper administration before issuing prescription medications.    
The Takeaway 

Health apps provide additional resources for patients and healthcare workers alike. Some are designed to improve doctor-patient communication, some enhance diagnostic and treatment outcomes, while some boost a senior's care plan. 
Regardless of the purpose and target population, these technologies help address problems faced by the global healthcare sector. As such, health apps reduce the elderly population's vulnerability and enhance patient outcomes.