How does exercise improve cognitive function, memory & concentration?
There are quite a few good reasons to do exercise. The most important ones include minimizing the risks of developing heart disease, stroke, and diabetes. But did you know that it also helps your brain stay active & healthy?
Improves cognitive functions
A number of studies have shown that regular physical activities improve cognitive functions of the brain. Researchers from the University of Minnesota found that young adults who run or participate in aerobic activities preserve their thinking and memory skills. The second study, from Finland, found that physical activity can reduce the risk of dementia in middle-aged to older adults.
Slows down brain aging
If you are looking for some motivation to stay physically active, a recent study published in the journal Neurology reports have found that physical exercise can slow brain aging by as much as 10 years. Researchers asked some questions in five years intervals, to a group of people to test their cognitive abilities, including their memory, organization, concentration, reasoning and thinking speed. They found that People who reported being more physically active received higher scores on cognitive tests.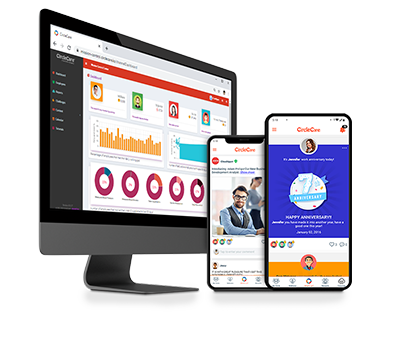 Corporate Wellness App
CircleCare
CircleCare employee engagement platform provides companies with a platform and tools to motivate their employees via positive reinforcements and rewards to establish and maintain healthy lifestyle choices.
Memory Boost
Regular physical activities improve our memory and thinking ability both directly and indirectly. It directly stimulates body's physiological changes to influence the growth of new blood vessels and ensures the health of new brain cells. Indirectly regular physical activities improve our cognitive abilities like memory and thinking by ensuring stress & anxiety relief, sound sleep and improving mood.

Physical activities grow your brain bigger
Regular physical activities stimulate the production of a protein called FNDC5, which triggers the production of BDNF. BDNF is a remarkable rejuvenator for our brain:
Preserves existing brain cells.
Activates brain stem cells to convert into new neurons.
Promotes brain growth, especially in the hippocampus area; a region associated with memory.
Improves Brain Functions
Our brain needs a significant supply of oxygen and blood to function properly. Physical exercise results in increased blood flow to our brain almost immediately and improves brain function.