6 Tips to Train Your Staff on Telehealth
Although Telehealth is a relatively popular technology in the medical field, some professionals including nurses, physicians, and other healthcare workers, have not mastered its application. For this reason, telehealth training needs to take place to ensure that everyone grasps this concept. Regardless of how good a technology solution is, it won't be effective if the staff doesn't know their way around it.
While staff training is crucial, it can be challenging, especially when working with a large team. Establishing the right way to train can also be difficult as you want to ensure everyone is on the same page before you launch or transition to a new system. The following tips can help onboard your staff to Telehealth.
Schedule training sessions with your software vendor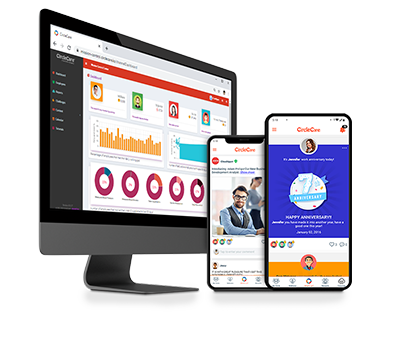 Corporate Wellness App
CircleCare
CircleCare employee engagement platform provides companies with a platform and tools to motivate their employees via positive reinforcements and rewards to establish and maintain healthy lifestyle choices.
Not all Telehealth software companies offer training as part of their package, but the best ones understand the importance of training the staff. If you are lucky to work with a company that offers training, seize this as a learning opportunity. Most companies offer training sessions for new clients at the beginning of their relationship. However, you can request them to repeat the process when onboarding new staff to your team.
Sometimes your vendor may not be available for live training, and in such cases, you may request video training as an alternative. You can also ask your vendor for educational resources that you can share with your team to facilitate their learning or training process.
Publish FAQs for reference purposes
It's no surprise that new technology such as telehealth and telemedicine can be intimidating for individuals who have never worked with an intelligent health system before. Because of this, the staff may have many questions about this technology. You can ask your vendor for any primary resources they may have, or you can gather these commonly asked questions during your staff training.
You can get someone to record the questions and answers during a training session in a format that is easy to read. The final document can then be distributed among the staff as a reference point whenever anyone needs clarification.
Involve each relevant staff in the training
While this may sound so obvious, it may be difficult for systems that manage a huge staff. Creating a list of all your workers and their roles may help you decide who needs Telehealth training. Besides clinical providers who will offer virtual care, consider the part of supportive staff such as those in the IT department.
Since the staff has different roles, their training may vary, with some needing more sessions than others. Before training, ensure you establish the level of training each need for the success of Telehealth.
Appoint a power user
While training is necessary for all healthcare workers, you may need one person to undergo rigorous training. Due to the intensity of their training, this person becomes an expert on the software system. It is essential if you have a more extensive medical team. Whenever a staff member has a question, they may seek help from this power user.
A power user can also be the central point of contact with your software vendor, facilitating easier communication. The goal is to have one person who the rest of your staff can approach whenever they need help regarding the software.
Do a test run
Before implementing a new system, you need to test it out to establish its practicability. Besides the guided training sessions, allow your staff to test out different features, connection methods, and various equipment functions. A mock system test gives your team a sense of comfort and confidence while using the technology in real-life events.
For example, one staff member could play the role of a patient and the other clinician to understand how to accept and arrange virtual visits. You can also test the new software by inviting family and close friends to use the system. Like regular patients, they may ask questions while signing up for Telehealth visits. Their concerns give you an idea of what to expect when attending to patients.
Arrange for retraining

After launching Telehealth, you may need to change some systems once the patients get involved. Some staff may also have questions or need some form of help, necessitating additional training. Besides this, new staff is bound to join your team, and it is only essential for everyone to be on the same page.
Whenever you want to implement a new system, it is essential to train your staff before the launch.