Want to start a wellness program at work? Its not that hard with CircleCare App! Lack of Workplace Wellness Programs Can Lead to Serious Health Issues Like
Physical Inactivity High Cholesterol High Blood Pressure Cardio Vascular Disease Over Weight Stress Back Pain
By using CircleCare App between colleagues can provide you with all the benefits of having a workplace wellness program, like: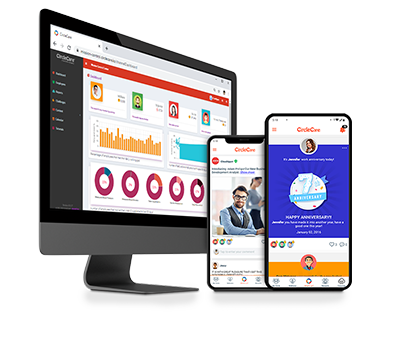 Corporate Wellness App
CircleCare
CircleCare employee engagement platform provides companies with a platform and tools to motivate their employees via positive reinforcements and rewards to establish and maintain healthy lifestyle choices.
Motivation for Physical Activity Inspiration for Getting Rid of Bad Habits Stress Relief Through Constant Sharing & Caring for Each Other Motivation to Stay healthy Increased Employee Retention Reduced Healthcare Costs
Workplaces With Wellness Programs experience, Reduced Healthcare Costs by Twenty to 55 Percent, Increased Productivity by Two to 52 Percent, Less Short-Term Sick Leave by Six to 32 Percent.
How to Start Workplace Wellness Program?
Easiest Way to Start a Wellness Program at Work is With CircleCare App. Where You Can Motivate and Inspire Each Other to:

Follow Healthy Workplace Behaviors. Inspire to Eat Healthy Encourage Each Other to Get Rid of The Bad Habits Communicate More Often to Relieve Stress Motivate Each Other to Be More Active