Mental Health in the Workplace: How Psychiatric Mental Health Nurse Practitioners Can Improve Employee Well-being
The workplace is an essential institution for the health and well-being of our society. It provides jobs, income, and social connections for millions of people. However, many employees don't thrive in their workplaces due to mental health issues such as depression and anxiety disorders. 
Let's look at how workplace mental health can be improved with the help of psychiatric mental health nurse practitioners.
Mental Health Issues in the Workplace
The prevalence of mental health issues in the workplace is a well-known fact. According to Businesswire, mental health issues affect about 83% of American workers, with the pandemic and the racial justice movement having almost the same impact.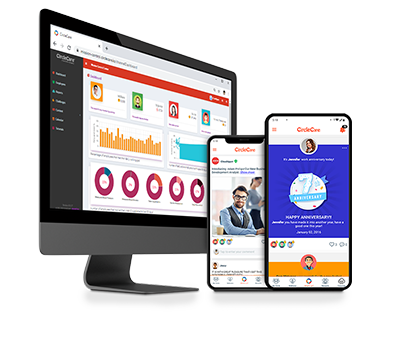 Corporate Wellness App
CircleCare
CircleCare employee engagement platform provides companies with a platform and tools to motivate their employees via positive reinforcements and rewards to establish and maintain healthy lifestyle choices.
In addition, 40% of workers do not think their employers prioritize their mental well-being beyond their productivity at work. The study also revealed that employees who feel unsupported in terms of their mental health by their employers are nearly twice as likely to contemplate a change in their careers.
Given this prevalence, it's no wonder that many companies are interested in improving employee well-being through programs designed to promote employee satisfaction and morale by helping employees manage their mental health needs better.
Employee's Mental Health and the Economic Cost to Employers
Mental health issues can significantly impact employee well-being, job satisfaction, and productivity, leading to increased absenteeism and decreased work performance. 
According to Gallup, about 19% of American workers consider their mental health to be only fair or poor, and these individuals tend to take about four times as many unplanned absences related to their mental health compared to those who report good, very good, or excellent mental health. 
Over a year, workers with fair or poor mental health are expected to miss almost 12 days of work, while all other workers miss only 2.5 days. Extrapolated to the entire U.S. workforce, this absenteeism is estimated to result in a loss of productivity, amounting to $47.6 billion per year.
Addressing mental health issues in the workplace is not only beneficial for employee well-being and job satisfaction, but it can also lead to increased productivity and financial savings for employers.
The Unique Role of PMHNPs in Addressing Workplace Mental Health Issues 
Psychiatric mental health nurse practitioners (PMHNPs) are the only advanced practice nurses with specialized training in the assessment and treatment of psychiatric disorders. 
An online psychiatric NP program can equip nurses with specialized knowledge and skills to address mental health issues. By completing the program, nurses can become licensed psychiatric NPs who are qualified to diagnose and treat patients with mental health conditions. 
This training enables them to provide effective care and support to individuals struggling with mental health issues, such as anxiety and depression, in a range of healthcare settings. Ultimately, this program can help improve access to mental healthcare and reduce the stigma associated with seeking help.
PMHNPs may provide individual therapy sessions to employees who need more intensive support than what is available through their company's employee assistance program (EAP). 
Types of Mental Health Services That PMHNPs Can Provide in the Workplace
Psychiatric mental health nurse practitioners can offer a range of services to employees. These include:
Assessment, diagnosis, and treatment

Individual therapy, group therapy, and consultation (group sessions provide an opportunity for patients to share experiences with others who are going through similar situations)

Education/training programs for employees on topics such as stress management
Collaboration Among PMHNPs, Employers, and Other Healthcare Professionals
A collaborative approach among PMHNPs, employers, and other healthcare professionals is needed to address mental health issues in the workplace. The role of PMHNPs in this approach is to:
Provide education and training for employees on how to recognize signs of mental illness at work.

Assist employers with establishing confidential and accessible mental health services for employees that can be accessed through their primary care provider or via an employee assistance program (EAP).

Collaborate with EAP providers when providing education about psychiatric conditions, such as depression or anxiety disorders, so they can provide appropriate support services for those affected by these conditions.
Conclusion
According to Psychiatric Times, the number of psychiatrists in the country is decreasing and limited, while the number of nurse practitioners is increasing. Therefore, nurse practitioners are in a favorable position to assist in addressing the country's mental health crisis. 

A workplace is a crucial place for PMHNPs to provide mental health services. With increasing awareness of the prevalence and impact of mental health issues in the workplace, employers are seeking solutions that can improve employee well-being and productivity. 
Psychiatric mental health nurse practitioners have the expertise to provide these types of services in a way that goes beyond just prescribing medication or providing counseling sessions. They can also educate employees about mental health issues and help them develop coping strategies through training programs or workshops on topics like stress management.