How Having a Master's Degree in Nursing Can Help You Excel in Your Career
Source: https://unsplash.com/photos/l0j0DHVWcIE
Nursing is an extremely demanding, yet fulfilling career. It attracts many youngsters yearly as the profession is in-demand and offers solid professional growth. As the nature of the work is demanding, mid-career nursing professionals are drawn to taking a break from grueling hours of working in patient care and enhancing their nursing education to be up-to-date for the healthcare sector. Pursuing your graduate studies in nursing can ensure that your knowledge stays relevant to the current graduates in medical advancements and technology. Here are the top four reasons why getting a master's in nursing can help you excel in your nursing career:
1. High Salary
Your pay increases with advancement in your nursing education. After completing your Master of Science in Nursing, your pay increase will depend upon your geographical location and your specialty in masters. The general salary ranges between $62,000 and $90,000 each year. Nurses working in metropolis cities enjoy the highest wages above $100,000 when gaining employment in specialty hospitals.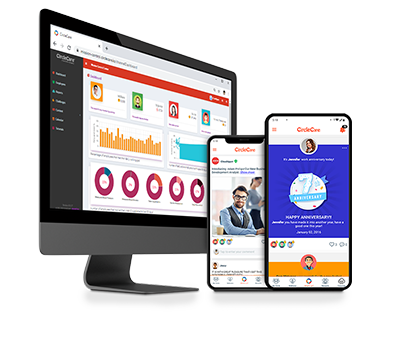 Corporate Wellness App
CircleCare
CircleCare employee engagement platform provides companies with a platform and tools to motivate their employees via positive reinforcements and rewards to establish and maintain healthy lifestyle choices.
2. Better Work Hours
Nursing can be rewarding as it enables independence among professionals by letting them choose their working hours. As the healthcare industry operates round the clock, the work hours can be exhausting and require nurses to be available for long night shifts. Regular nurses can work up to 12 hours shifts and even on work holidays. With a master's degree, you can easily climb up the managerial ladder, enabling you to work at adjustable times at a better pay rate. Hence, a graduate degree can set you up for professional growth and ease scheduling.  
3. Diversify Your Career
A registered nurse works in a challenging environment within a hospital that is usually understaffed. This can require prolonged hours without breaks, which can make them develop severe medical issues in their neck and back. With a master's degree, it is much easier to diversify your job and apply for administrative roles that require more desk work. This will enable you to get more rest, have a balanced workday, and ensure that your older ages are not full of medical problems.

4. Improve Your Knowledge
A Master's degree program is ideal if you want to dive deeper into the world of medicine and improve your medical knowledge. Graduate-level education in nursing will equip you with a more profound understanding of your specialty topics and can set you up to acquire a doctorate. If you want to excel in your career and encompass a higher medical knowledge, or if you aspire to get a Ph.D. eventually, enrolling for a Master of Science in Nursing is your best bet.
Endnote
The healthcare industry is constantly evolving. It is essential to be up to date with new research and patient treatment methods to keep up with the rapid change in medical advancements. Enrolling in an MSN program can train you, equip you with modern-day nursing practices, and help you excel in your career. With increased digitalization, you can now pursue your MSN from home alongside your regular job working as a nurse. All you need to do is enroll for BSN to MSN online to further your education, and dive deeper into the medical world.