Infogrpahic: 5 Insane Reasons Why Your Company Should Implement Corporate Wellness Program
Infographic: 5 Insane Reasons Why Your Company Should Implement Corporate Wellness Program
A Corporate wellness program should be designed to support and encourage a holistic approach towards employee physical health and mental wellbeing by start practicing healthy organizational culture. By starting a corporate wellness program that extends beyond traditional wellness programs, a organization can cultivate healthy habits among employee and improves overall health outcomes, which then result in increased productivity, optimizied human resource investments and boost in employee engagement. Here are five more reasons for any management to consider starting a wellness program today: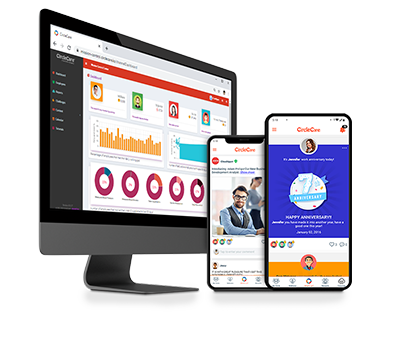 Corporate Wellness App
CircleCare
CircleCare employee engagement platform provides companies with a platform and tools to motivate their employees via positive reinforcements and rewards to establish and maintain healthy lifestyle choices.
1. Medical Cost Savings
You can save up to $3 for every dollar spent on corporate wellness program
2. Reduced Sick Leaves
Companies that have corporate wellness program, experiences at least 25% less employee sick leave situations
3. Save a Trillion!
Poor corporate health condition costs about 1,800,000,000 annually.
4. Improve Productivity
More than 48% Americans believe that their stress level has increased over the last 5 years and it is harming their productivity.
5. Employee Retention
58 percent of business owners believes that corporate wellness program increases employee retention rate.
Unhealthy employees can cost your company lots of money through unscheduled leaves, high turnover, reduced productivity & lack of motivation for work.
It might be a good time to adopt a corporate wellness program for your company. It shows that you care about your employees by trying to do something to make them healthy and fit.

Smartphone App like CircleCare can be a great place to start with your companies corporate wellness program. CircleCare lets you create your own private and secured health and fitness network, Where everyone within the office can just cheep in to motivate eachother to stay healthy.
Learn more about CircleCare @ https://www.mycirclecare.com