Is it good to wake up early in the morning?
Wake up early, preferably before sunrise. A good night sleep can help to start a day with a fresh mindset and make you more productive throughout the day. Here are some more benefits of waking up early in the morning:
Early risers secure good grades
In a recent study conducted by the University of Texas, found that early risers get better grades compared to those who wake up late. The study also found that those who wake up early in the morning follow their daily routine and have good breakfast.
Be more productive
Waking up early in the morning gives you more time to get more things done. There is less interruption during the early hours. Also because of the good night's sleep normally, early risers very fresh and can concentrate on the work at hand more.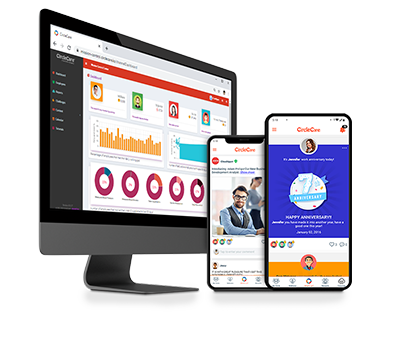 Corporate Wellness App
CircleCare
CircleCare employee engagement platform provides companies with a platform and tools to motivate their employees via positive reinforcements and rewards to establish and maintain healthy lifestyle choices.
Better mental and physical health
Early risers don't have to go through the stress of early morning rush to get ready for work or school, which can add a fair amount of positivity in your life and improve mental health. On the other hand, people who wake up early get more time for exercise, which keeps them physically charged up for the whole day ahead.

Proactivity
After surveying 367 university students Biologist Christoph Randler found out that the early risers are proactive in nature. As a result, they can anticipate problems better than others and try to minimize them, which leads to better future in business fields.
Better Planner
Early risers get more quiet time for themselves to plan ahead, which makes them good at organizing, goal setting and planning out their work throughout the day.