8 tips when shopping for gender neutral baby items this Shopping season
Not everyone likes to get caught up in the pink and blue debate, some people just prefer yellows, creams, and greens when it comes to dressing their new baby. Are you one of those people or do you know someone who is? Whether you're shopping for a surprise or you just prefer more neutral baby items, we have some tips for you to stay on track this season.
Going Neutral With Crib Sheets
This should be one of the easier purchases because neutral doesn't need to be boring – that's what patterns are for. So, choose greys, whites, and yellows and opt for stripes, spots or even animal patterns. Don't be scared of using black, we'll tell you why later. Regardless, gender neutral can be beautiful if you do it right.
Onesies
Babies essentially live in these cosy numbers for the first few months of life so it makes sense that you would want to stock up on gender neutral options. Again, just because it's neutral doesn't mean it will be boring – there are plenty of patterns that work for any gender, hello bears, elephants, and sheep!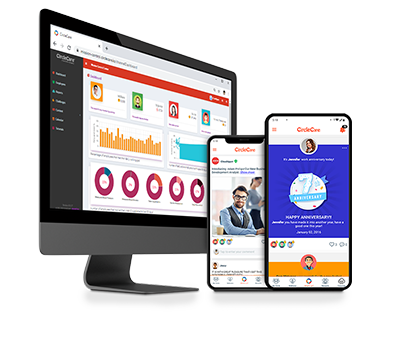 Corporate Wellness App
CircleCare
CircleCare employee engagement platform provides companies with a platform and tools to motivate their employees via positive reinforcements and rewards to establish and maintain healthy lifestyle choices.
Buy White
When you buy for a newborn there's no point looking at anything but basic white onesies and sleepers because your baby is going to grow so fast you won't have time to show off these new outfits. In those first few months it is all about fast and functional over fashion, so don't be afraid to embrace it. This includes bibs, mittens, and anything else you can think of when it comes to buying for baby. Don't even attempt to get into the fashion scene until your baby isn't spitting up all the time. Besides, gender neutral clothing is fashion and there are just some things you don't need.
Blankets
You might think a few is enough, but it probably isn't. Your baby will be wrapped in a blanket a lot of the time or lying on one, so you want spares in case the rest are in the laundry basket. You might not want to get stuck on white and cream with these, introduce yellows and greens. Though, there's nothing to stop you from going black and white with patterns here either.  
Coats & More
How can you buy gender neutral coats, jumpers, and more? Just like you would anything else. Though, this one is more of a challenge as coats do tend to be strictly gendered. The truth is most newborns will be so wrapped in blankets in their earliest years, and then in their prams, they're layered with even more blankets. No one can survive the British winter without a good coat, though, so shop wisely. Your safest bet is likely to be a grey or cream coat.
Accessories
Nappy bag, pram, dummies, bibs, and more. There are a lot of things that babies need to set them up for a good start and they are all often gendered. If you're looking to avoid that then cream is always going to be the safest best, but again – don't be afraid to go with patterns or choose colours that aren't typically associated with gender. The pram is an easier gender neutral fix because it tends to be the accessories that gender the item and those are up to you.
Toys
Sure, if you take a walk through the baby shop you will easily find a bright pink bear or a baby blue one, but that doesn't mean you need to buy them. Stuffed toys are the easiest purchased you'll have when it comes to making a gender neutral buy. You should feel comfortable buying books, too, because everyone loves reading. Don't get too caught up in toys because in the early stages of babies life they're all the same. However, do choose rattles with vivid patterns in black and white, keep reading to find out why.
Decorating
Here's a helpful decorating tip – babies can't see colour and choosing black and white, with lots of different patterns, is great for their development. So, consider that when you're getting the nursery ready. You can introduce pops of colour (specifically red) once baby is a few months old. So, forget colours and embrace patterns!

Of course, when it comes to colours – just because something is blue doesn't mean it's just for boys and likewise, pink isn't just for girls. Don't let a small splash of the wrong colour put you off buying something you find adorable. Don't forget to check out the incredible Mothercare discount codes and get amazing prices for all your baby needs. Stock up while you still can.
It's never too early to start preparing for the arrival of your little one and luckily, you don't need to ruin the surprise of what you're having in order to get started. Encourage others to buy you gender neutral items so you can hold on to this last morsel of information until the big day. If you're having twins why not hold back that extra information, too?