6 Energizing Low Carb Breakfasts Ideas
I think most people agree with the fact that breakfast is the most important meal of the day, but still many people skip this meal altogether, for reasons that range from "no time," to "can't stomach food early in the morning" to "I don't like breakfast."
However, regardless of all the excuses you can come up with, there are way too many reasons to mention why you NEED to have a healthy breakfast, and there is an endless number of options to choose from.
Just in case if you don't know why breakfast is the most important meal of the day, here's some explanation for that: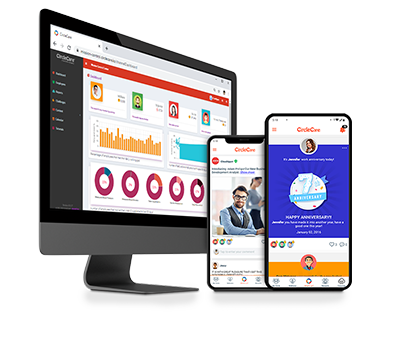 Corporate Wellness App
CircleCare
CircleCare employee engagement platform provides companies with a platform and tools to motivate their employees via positive reinforcements and rewards to establish and maintain healthy lifestyle choices.
A Healthy Breakfast Can Boost Your Metabolism – Think skipping meals will give you a fantastic body shape? Nope, research has shown that people who skip meals end up slowing their metabolism, hindering long term calorie burn, and hence weight loss. Instead, try consuming a meal packed with nutrients like proteins, healthy fats, vitamins, minerals and fiber to kick your gears into motion!
You're Less Likely To Go After Junk Foods –  A bagel or a cream cheese or a bowl of cereal — these are pretty popular breakfast choices. However, are they healthy choices for satisfying your hunger? Most breakfast cereals are notoriously untrue when it comes to nutritional value and offer no real health benefits for your body to feel satisfied.
You Become More Productive – be it in school, or work, the health benefits of a substantial breakfast are undeniable. When you start your day with a healthy breakfast, you remain sharp as a blade and extremely productive at your tasks throughout the day! Everyone around you is likely to notice the positive vibe!
But does that mean you should all the bread and pickles you can in the morning? Not at all; in fact, diets that are high in refined, starchy and simple sugars are the worst in regulating your energy levels and keep you working at peak performance.
Check out these amazingly energizing low carb breakfasts that can give you a solid boost early in the day:
Wheat Free Pancakes
Finally, you can eat some pancakes, only this time it is ten times healthier. Typical wheat free pancakes are extremely low in sugar and carbs as they are made of almond flour, but a decent source of proteins. The natural flavor of almonds means that your pancake will still taste excellent even without any added sugar at all. You can serve with a handful of berries on top, but keep in mind that berries are reasonably high in sugar content.
Muffins
Unlike any other typical muffins, these are made of cheese (mainly cheddar) and broccoli, along with eggs and veggies of your choice; as a result, they are even more healthy and delicious! They're quick and easy to prepare, so you can also make them in the evening before bed, and have breakfast waiting for you when you get up! This delicious muffin is high in protein, fiber, vitamins, and minerals and very low in carbs – just what you need to get up and go.
Baked Eggs And Bacon With Wilted Spinach
If your stomach is a bottomless pit, this will suit you just fine! This low carb breakfast meal is healthy and very filling. To make, line a baking pan with spinach, followed by bacon, then top with eggs, veggies of your choice and two tablespoons of grated cheese and pop in the oven for about 20 minutes.
Trust me; you won't be very hungry for snacks today!
Smoked Salmon And Cream Cheese Wraps
These two are one of the most iconic breakfast/brunch combinations. The fantastic flavors of punchy smoked salmon and delicate cream cheese go perfectly with sharp onion and fragrant herbs. It is quick and easy to prepare as there is no cooking involved; you need to assemble the ingredients!

Frittatas Made Of Tomato
This is one of the tastiest frittatas I have experienced, and also one of the healthiest.  Eggs, a bit of bacon, and cheese are filled into a tomato center and baked in the oven for about 15 minutes. The result? A delicious breakfast meal rich in protein, lycopene, and many vitamins and minerals.
Smoked Bacon Wrapped Asparagus
If you're not a major fan of baking, then you can whip up the old grill for a quickie. These bacon wrapped asparagus stalks make for a beautiful breakfast and are incredibly convenient and easy to carry around. This opens your eyes to a whole other world of delicious recipes that are awesomely healthy and low carb!