5 Qualities Your Company Should Have to Attract the Best Talents
Many companies aspire to hire the most talented individuals they can find. After all, having quality employees can really help boost a company's productivity and improve its chance of success. However, finding the best talents for your workforce can be tricky. Even after dozens of interviews, there's no guarantee of finding the right candidates. Fortunately, it's possible to cultivate a company environment that can easily attract the best of the best. 
It's important to note that recruitment is a two-way process, as applicants also assess the companies they're applying to. Job seekers want to work for a company that cares about their needs and encourages their professional growth. Besides offering a high salary, your company should have a system in place that prioritizes employee care. 
If you want to know more about what it takes to enhance your company's marketability, below are five qualities your company should have to attract the best talents.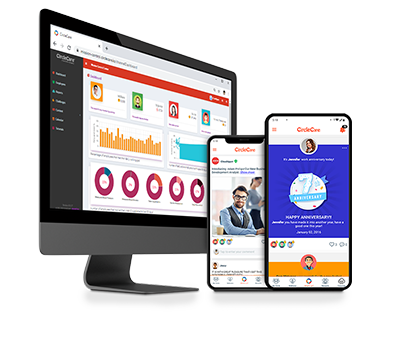 Corporate Wellness App
CircleCare
CircleCare employee engagement platform provides companies with a platform and tools to motivate their employees via positive reinforcements and rewards to establish and maintain healthy lifestyle choices.
Openness to Remote Work
It might help to consider broadening your company's geographical scope when searching for candidates. While it might be more convenient to hire candidates who live in the same city as your company's headquarters, doing so can limit the potential of finding amazing talents that live farther away. Thanks to current technology, distance doesn't have to get in the way of accomplishing a variety of work tasks, many of which can now be done remotely. 
If your company is unable to offer job opportunities on a global scale, you can still find plenty of the best talents in different parts of the Philippines. For example, top-quality candidates from Manila are more likely to apply for an urgent hiring in Mindanao if the position being offered allows them to work remotely. Remote work can be an enticing proposition for many candidates, as it lessens the amount of time and money that would've otherwise been spent on transportation. Granted, certain jobs are better suited for onsite work, but it's still helpful to consider offering this setup for positions that can function remotely. 
High Pay with Benefits 
It's important to ensure that your company wages can fully support the basic needs of all your workers. That being said, high compensation and good benefit packages are alluring offers for many of the best talents. Accomplished individuals will most likely expect high pay and good benefit packages that match their qualifications. Offering a competitive salary shows that you know the worth of a candidate, making it more likely for them to accept your job offer. 
Caring Work Culture 
Does your company promote work-life balance? Does it implement rules to prevent discrimination or harassment? Do employees feel like valued members of a team? These are just some of the questions that should be asked when you're considering your company's work culture. Many of the best talents want to apply to a company with excellent working conditions and existing employees can feel more motivated to deliver quality outputs in a healthy work environment. 
There are plenty of ways to promote a desirable work culture. Your company can consider implementing flexible working hours or giving performance bonuses. Your company can also consider holding special events where employees can enjoy fun activities or bring their beloved pets to work. Whether you're scouting the best talents or trying to maintain them, promoting a caring work culture is one of the best ways to get them invested in your company. 
Impressive Company Reputation
Talented individuals usually want to work for companies that dominate their chosen industry and match their impressive qualifications. Reputable companies don't have to put in too much work to attract the right employees when they're widely known to be a desirable workplace. 
However, it still helps to strengthen your company's brand. You can do this by setting up online platforms that showcase information about your company's achievements, work culture, careers, mission, and even its history. It's important to highlight your company's successes, especially when you're trying to attract the industry's best talents. 
A System That Encourages Career Growth
Top talents always strive to learn new skills and take on bigger responsibilities. This means that they're more inclined to work for companies that offer a lot of opportunities for professional growth. 

While you could opt to hire outside candidates for your company's managerial positions, it might benefit you more to promote existing employees instead. Promoting employees who perform exceptionally well is one way of fostering a workplace culture that values its team members and recognizes their contributions. Additionally, providing your employees with more skills development opportunities—like talks from experts in the field—is also a great way to entice the best talents to join your team. 
The most effective way of attracting top-quality talents is by building a company work culture and system that truly cares for its employees. The best companies know that offering impressive benefits to candidates with equally impressive qualifications is an investment that's well worth their time and effort.