5 Health Benefits of Drinking Detox Tea You Should Know About
Detoxification is a process that cleanses the body from inside. It is amazingly helpful for losing weight and maintaining an overall healthy lifestyle. You can detox yourself on daily basis by drinking detox water frequently or by taking green tea.
Most of us have regular working hours but by the time we hit noon, we feel strongly that we just cannot function anymore. This is where we look for an energy supplier or an energy booster.
Most of the people go for sugary stuff to immediately enhance the body pace and sugar levels but that is where we all are genuinely wrong. Sugar may provide you with an immediate energy boost but it will also harm your body in the long run.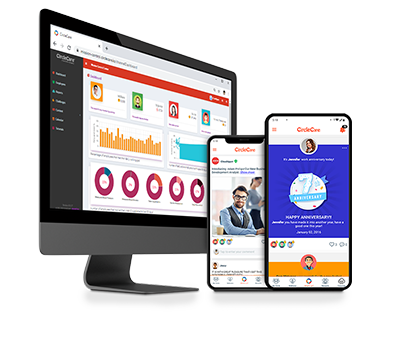 Corporate Wellness App
CircleCare
CircleCare employee engagement platform provides companies with a platform and tools to motivate their employees via positive reinforcements and rewards to establish and maintain healthy lifestyle choices.
We do not realize that the exhausted, lethargic and that bloated feeling is purely the effect of toxins and impurities in our body. Most of these toxins and impurities have to confirm to be harmful for reproduction, mental health, metabolism and can be cancerous as well.
This is why we always suggest that you must adopt detox tea for a healthy lifestyle. A perfect detox tea includes a combination of green tea and different other teas along with herbs such as cinnamon and ginger etc.
We also found some of the best detox teas that you can take a look at the attached link. However, for those people who are confused regarding the benefits of detox teas, you all should continue reading.
Benefits of Detox Teas
Detox water and teas have several benefits. They cleanse your body, get rid of toxins, boost your metabolism and prevent you from bloating.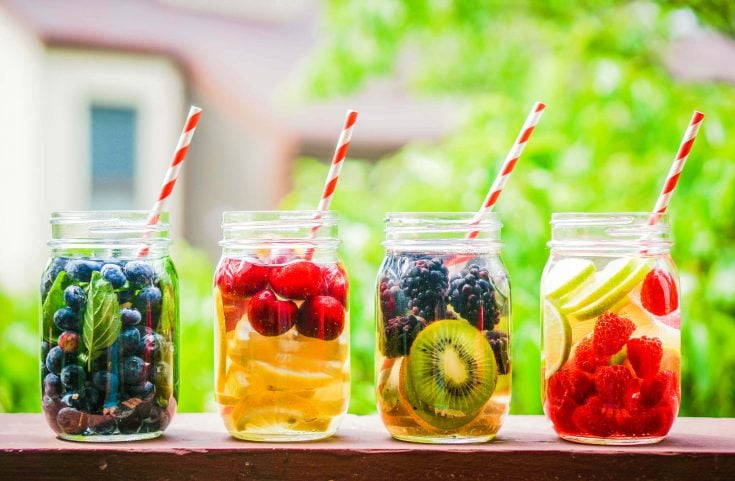 As you can see, there are hundreds of benefits of detox tea but we are mentioning the most important ones down below,
1.       Gets rid of toxins from the body
We encounter environment pollutants on a daily basis such as chemical and heavy metals etc. these chemicals or toxins get easily stored in our tissues and cells which later cause toxicity in our bodies.
Detox teas are rich in antioxidants because of different herbs and the presence of green tea. These ingredients help in preventing toxicity and cytotoxicity thus providing you with a healthier inside.
2.       It supports weight loss
Detox drinks contain a heavy number of antioxidants such as catechins, flavonoids, hydrochloric acid, minerals and vitamins.
So as soon as you start sipping on detox water, your body's metabolism will be increased your energy level will be boosted to make you feel light and fresh because of the antioxidants. The presence of hydrochloric acid will also suppress your appetite in return boosting your weight loss process.
It doesn't have any side effects and the process amply simple. According to a review article by Chandini Ravikumar published in the Journal of Pharmaceutical Sciences & Research 2014, teas such as oolong tea or green tea when consumed daily help boost metabolism and help in losing weight.
3.       It improves your digestion
Most of the people who suffer from the toxicity of chemicals have severe issues regarding digestion such as bloating, constipation and sometimes nausea or gas.
These are signs of poor digestion and sometimes even leads to optimal digestion of minerals, vitamins, fats and other such nutrients.
This is when detox tea will improve your digestion by getting rid of all the wastage through natural cleanses. Detox drinks relieve flatulence and mobilize waste to cleanse out the gut. When toxins and impurities are kicked out from the body effectively, weight loss process starts automatically.
4.       It raises mental alertness
There are some active components in detox teas such as green tea, matcha tea which when working actively together with ginger cleanses the system, removes toxins and reduces inflammation.
Once the toxins have been removed from your body, you will feel light, revitalized and your brain will be more alert as compared to previously being dull.
Your fatigue and mood swings will be gone and you will be much more mindful of your surroundings. The green tea contains theanine and catechins that work as nuro protector and are great for mental health.
5.       It strengthens your immune system
Once you start taking green tea and herbs in a balanced combination, it boosts up the detoxification of your body and facilitates cleansing mechanism.
This also helps your immune system to regain its strength in order to fight against various diseases. Detox cleansing enables cells to function actively and makes them more energetic. This will strengthen almost every system of your body and you will be in a much healthier state.
So, these are the major benefits of drinking detox teas. As you can see, these teas are thoroughly helpful in getting rid of all the toxins in your body and provide you with a healthier lifestyle.

If you have any queries in this regard, do let us know through your feedback below.
Author Bio: Hi, my name is Robert Smith. I love to write on a wide range of topics including Healthy Diet & Food and Friendly Environment. Also, I intend to write easily readable articles that could help people. Don't forget to hop on my blog Calgary Landscaping for more interesting stuff.