On This Day – 14th March 1879 – Theoretical Physicist Albert Einstein was born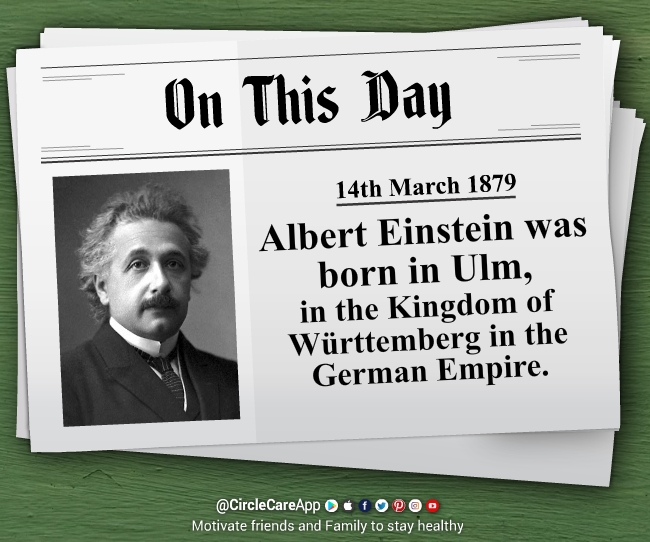 Albert Einstein was born in Ulm, in the Kingdom of Württemberg, Germany. He was a theoretical physicist who developed the theory of relativity.
Corporate Wellness App
CircleCare
CircleCare provides companies with a platform and tools to motivate their employees via positive reinforcements and rewards to establish and maintain healthy lifestyle choices.