Types of Cholesterol: HDL, LDL and Triglycerides
There are different types of cholesterol. Some are good (HDL) and some are bad (LDL, VLDL & Triglycerides). It is essential to know about them as we need to reduce the bad cholesterols and increase the good one.    
High-Density Lipoprotein (HDL)
HDL is the right kind of cholesterol that helps reduce high cholesterol levels. The ideal range for HDL is >60 mg/dL. High-Density Lipoprotein (HDL) is the "Good" cholesterol which helps to carry excess cholesterol away from arteries to the liver for removal.
Sources of HDL: Olives, Olive Oil, Avocado, Peanuts, Peanut Oil, Avocado, etc.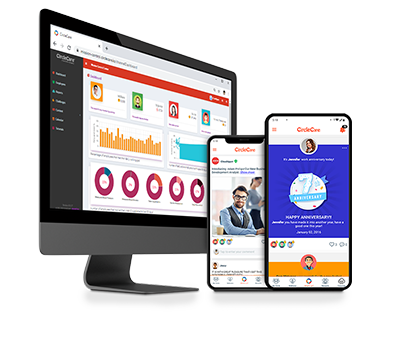 Corporate Wellness App
CircleCare
CircleCare employee engagement platform provides companies with a platform and tools to motivate their employees via positive reinforcements and rewards to establish and maintain healthy lifestyle choices.
Low-Density Lipoprotein (LDL)
LDL is the wrong kind of cholesterol that carries cholesterol to your cells. The ideal range for LDL is >100 mg/dL. Low-Density Cholesterol (LDL) is the "Bad" cholesterol because when the amount of LDL is high in our blood, it may cause plaque deposits on the arteries causing blockage and leading to heart disease.
Sources of HDL: Beef Brain, Chicken Liver, Egg Yolk, Shrimp, Cheeseburger, Chicken Legs, etc.
Very Low-Density Lipoprotein (VLDL)
VLDL is a very unhealthy kind of cholesterol that contains a high amount of Triglycerides. The ideal range for VLDL is 2-30 mg/dL.

Triglycerides
Triglycerides (TG) is a type of fatty substance in the blood which comes from the food we eat. TG is a terrible type of fat. The ideal range for Triglycerides is <150 mg/dL. TG is the most common type of fat found in our body. Although it provides us with energy, it makes our blood thick and sticky.
Sources of Triglycerides: Butter, Margarine, Meat, Baked Goods, Snack Foods, etc.