Health Tip: Tongue Scraping – Good or bad?
Tongue Scraping Good or Bad? 
Tongue scraping is an essential and often overlooked step in the optimal oral health routine. Benefits of tongue scraping include:
It is widely believed that scraping your tongue on a regular basis help remove the bacteria that causes bad breath.
Tongue scrapers also remove toxic mucus from the tongue to open up your taste buds, so you can enjoy your food and well as digest better. tongue scraping
Help stop tooth decay and improves overall oral health.
How to Scrape Your Tongue with a Spoon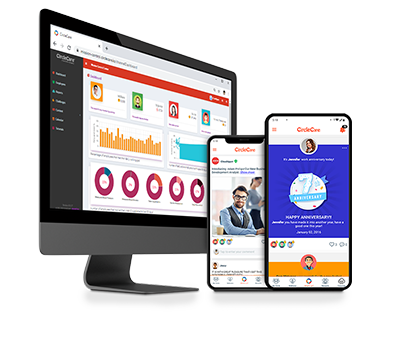 Corporate Wellness App
CircleCare
CircleCare employee engagement platform provides companies with a platform and tools to motivate their employees via positive reinforcements and rewards to establish and maintain healthy lifestyle choices.
When a scraper is not readily availed, you can use a spoon to clean the tongue. Here are tips on how to clean your tongue using a spoon:
You will be needing a smaller size spoon, Teaspoon will be the right choice.
Clean it with water.
Extend your tongue from the mouth to ensure that spoon reaches all the surface of the tongue.
Insert the spoon into your mouth by turning it upside down. Place it at the back of your tongue and start scraping, using your hand and draw it outside.
Clean the spoon with clean water every time (before inserting it into your mouth).
Repeat the process of scraping until your tongue is clean.
Wash your mouth with clean water to remove the remaining.
Do you clean your tongue before or after brushing your teeth?
Unfortunately, there is very few study determined that in which order they should be done. So it is mostly down to your preferences and what suits you the most. But in most cases, we have found that people scrape their tongue after waking up before brushing their teeth, eating or drinking.

Side effects of tongue scraping
Although tongue scraping is a harmless process, doing it harshly or improperly can cause side effects like prolonged bacterial presence, gag reflex, and taste buds damage.