Why is physical therapy the best option for body aches during the lockdown phase?
COVID-19 is a global reality now! The pandemic infected many and hurt the economy tremendously. To stay safe from this pandemic, social distancing and other safety protocols are a must. Our usual way of life has changed manifold. Most people now prefer to stay at home and work. Offices and business houses have adapted to the work from home order as well. While all this is getting done to secure people from getting infected by the virus, other health issues are cropping us as well. Staying and working from home for long hours has resulted in a restriction in motion and physical activities. And that leads to minor physical pain and muscle cramps. Physical therapy seems to be a natural and smart way to treat this.
Should you visit a hospital for a detailed checkup?
Visiting a hospital or big healthcare providers might be slightly risky. The medical fraternity is busy attending COVID-19 positive patients. That's the reason why people are somewhat wary of opting in for an x-ray and other medical treatments presently for body aches and pains. A physical therapist can be of good help during this time. Since social distancing is essential, a physical therapist can visit your house, follow the safety protocols, and provide the necessary treatment. Being a natural treatment modality, it doesn't have any side effects on the immunity. Popping in a pain killer at times results in nausea and indigestion. With physical therapy, you can get the required healing and feel better.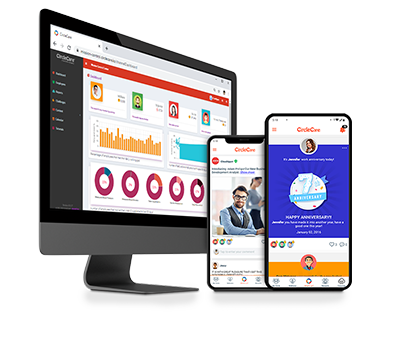 Corporate Wellness App
CircleCare
CircleCare employee engagement platform provides companies with a platform and tools to motivate their employees via positive reinforcements and rewards to establish and maintain healthy lifestyle choices.
Ailments where physical therapy helps.
Physical therapy can help to ease various pain symptoms. Some of the physical ailments are:
Acute neck pain
Whiplash
Spondylolisthesis
Sciatica
Bulging disc
TMJ dysfunction
Radiculopathy
Whiplash
Spinal Stenosis
Migraines and headaches
Degenerative disc disease
Headaches and migraines
Patellofemoral pain syndrome
Health issues people are facing because of the lockdown

The lockdown is keeping a huge section of the world safe from the pandemic virus. But it's leading to several health issues that need the intervention of a physical therapist. The crucial concerns that are rising are:
Body aches – People who don't have the habit of working from home are not used to sitting at the house for long hours. The long hours of sitting at home and lack of activity is resulting in body aches. If not addressed well, it can disturb one's work and daily life.
Muscle spasms and strains – Many people have to do their household chores themselves, along with the daily work from home. This extra exertion has resulted in muscle strain in shoulders and muscle spasms in the knee and leg. Physical therapy helps to ease out the stress in the muscles and tissues.
Headaches – Many people are witnessing stress and tension headaches. It results from living in uncertain times like this. Physical therapy can help a person to relax and address tension and panic with a sense of calm and logic.
The current situation is filled with fear and apprehension. Stress is a silent killer and gradually has physical manifestations of discomfort. Physical therapy can be beneficial in helping a person to cope up with the situation.