Family Nurse Practitioners: an Overview
Source: https://unsplash.com/photos/zkrPU_1AwdU 
The nursing profession is diverse, and you have various options that range from working in academia to serving directly in the field. Though it is the largest profession in healthcare, the need for nurses is constantly growing. If you've been confused about which specialty to opt for, you've found the right article. Below, we'll be discussing family nurse practitioners and why becoming one could be your best decision. 
What You'll Do
Family nurse practitioners (FNPs) monitor the health of families and individuals of all ages. This can include a sick child or an aging elderly. For this reason, they are trained to focus on long-term, preventative care. This is a patient-facing job that requires the diagnosis and treatment of diseases. The primary focus of family nurse practitioners is long-term, preventative care. Your work will require strong, clear communication skills and a compassionate demeanor. Your job duties can include: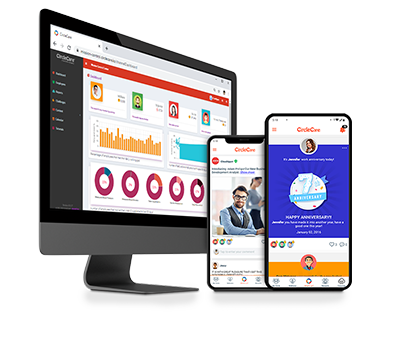 Corporate Wellness App
CircleCare
CircleCare employee engagement platform provides companies with a platform and tools to motivate their employees via positive reinforcements and rewards to establish and maintain healthy lifestyle choices.
Assessing symptoms and diagnosing diseases

Routinely monitoring the health of the patient

Creating and executing treatment plans, including the prescription of medicines and therapies 

Providing primary health care while emphasizing the prevention of diseases

Ordering lab and other diagnostic tests to facilitate diagnosis and monitor the condition of the patient.   
Why Should You Do It
Working as a family nurse practitioner will prove to be advantageous to you in many ways:
The Need's Ever-Present Growing
Preventative care in families is always required one way or the other. Given the increasing contamination of the environment, health issues will likely become more prevalent, especially in babies. We saw how the COVID-19 pandemic demonstrated the fragility of the health of the elderly too. While family nurse practitioners have to deal with all age groups, the demand for them to care for older individuals will likely rise. This has to do with growing life expectancies. Times may be a little challenging ahead, and the healthcare force needs more individuals to deal with them.  
You'll Be Compensated Well.
The healthcare industry offers some of the highest pay packages to nurses. In fact, the average pay for nurse practitioners was $123,780 in May 2021, with the income increasing with education and experience. The income also varies by area and job, so if you select the right one, you'll be able to build a robust financial position. You can also set up private practice and gain financial independence with a degree and experience in family nurse practice. 

It's a Fulfilling Job
Patient-facing jobs are hardly ever monotonous. You won't be sitting behind a desk sorting out papers. Instead, this profession will take you through varying situations on a daily basis. You may see multiple once-in-a-lifetime experiences. The stimulating nature of this work will keep your brain running and active, and boredom will be the last thing you experience in your career.
Endnote
Healthcare professionals change the lives of individuals. As a family nurse, you'll see many beautiful healing journeys unfold, and you'll have a significant part in them. This will keep you inspired and motivated, and you will not regret your career choice at any point in time. The need's growing, and the job compensates well too. If you feel like this career calls to you, you can find out FNP meaning in greater detail by visiting the linked site.