Everything You Need to Know Before Buying Dental Burs
Buying dental instruments might seem a simple task but, in reality, it's pretty daunting. Since it takes a sizable investment and it determines the patient's satisfaction, in the long run, dentists need to consider a lot of variables before buying instruments such as dental burs. Generally, the dental burs are the most important purchases for one's dental practice. As technology is evolving, there are a wide variety of sizes, shapes, and types of these burs being offered in the market. People should consider their specific requirements before buying them. After all, each of these burs has a specific advantage. Some of these are economical choices, best suited for dentists who are opening a new clinic, while others are better in certain capacities. The different types of dental burs include diamond burs, ceramic burs, carbide burs, steel burs, etc. Among all the equipment needed for practicing dentistry, dental burs play a vital role in almost every dental procedure and treatment. These are necessary for grinding, cutting, removing the soft and hard tissues from the teeth. There are a lot of advantages to using a dental bur to keep up dental practices. Let's take a look at the following, 
Better Hygiene:

Using single-patient-use dental burs can provide the utmost hygiene maintenance in a dental clinic. Even if the dentists use exceptional sterilization and cleaning techniques for their equipment, sometimes bacteria remains on the surface of these dental instruments. Patients who have weak immune systems can easily develop critical diseases due to these microorganisms. This maximizes the chances of spreading infectious diseases. However, with a single-use dental bur, one can reduce such chances of transferring oral microorganisms and maintain a proper dental hygiene. Especially in this current covid-19 pandemic situation, dentists must keep up the best practices to stop the spread of these diseases. In such cases, professionals must choose

dental burs online

to maintain the healthy practices of a dental clinic. 

Cost-effective:

Single-patient-use dental burs are the cost-effective solutions for dentists as it reduces the cost for sterilizing and cleaning the instruments. Also, it reduces the overhead cost and helps dentists to focus on delivering an outstanding service to their patients. Professionals can build up a solid reputation for their dental clinic by offering such premium quality services to their patients. However, there are a few

questions that need to be asked

before buying any dental instrument. 

Increase Patient's Satisfaction:

With the faster and smoother cutting of these dental burs, dentists can increase their patient's satisfaction level. As technology is evolving, manufacturers are coming up with advanced dental burs which helps dentists to provide a precise dental procedure and treatment. 
Types of Dental Burs: 
It can be pretty difficult to yield the utmost advantages of dental burs without knowing the different types of dental burs available and their uses. Let's take a look at the following,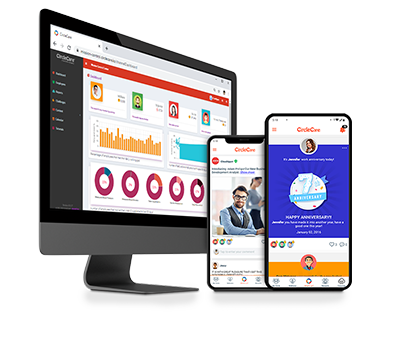 Corporate Wellness App
CircleCare
CircleCare employee engagement platform provides companies with a platform and tools to motivate their employees via positive reinforcements and rewards to establish and maintain healthy lifestyle choices.
The most commonly used dental burs are diamond burs. Since it's the hardest material, it provides effective cutting through porcelain and polishing. It can be found in different shapes and different grits starting from super coarse to ultra-fine. Dentists should consider their specific requirements before buying these dental burs. When used for cutting restorative material away, diamond burs are pretty effective. It helps to effectively grind away the tooth tissue or also known as enamel. Sometimes, this grinding motion offers a rough finish. But, diamond burs can get easily clogged with debris so it'll require a thorough cleaning every time one uses it. 
Carbide burs are stronger and robust than steel material. Due to its hardness, the carbide burs can provide a wide range of utilization. These are commonly used for shaping bones, preparing for fillings, and removing the old fillings. Also, carbide burs can be used for crown removal. As it doesn't grind the tooth enamel, it reduces the amount of vibration and keeps the patients satisfied during the whole treatment. 

If anyone is opening up their first clinic and they require an economical solution, steel burs can be the most effective option here. Due to the hardness of the material, steel burs are often used for dentine removal and dental cavity preparation. Also, it provides a softer and flexible experience than other dental burs available. If one buys high-speed steel burs, it will offer abrasion resistance besides decent edge retention when used with carbides. It doesn't require much maintenance to keep up the longevity of these steel burs. 
Ceramic burs are the ideal solution when it comes to adjusting acrylic pieces. It doesn't conduct much heat as compared to other dental burs which makes it easier for dentists to maintain the integrity of the acrylic pieces. Also, it reduces the chances of burns due to the cooler cutting technology. So, dentists can use these ceramic burs for adjusting the thermoplastics. However, one must select a reliable seller to purchase these dental instruments from.