3 Tips for Relocating Employees with Disabilities
Even to this day, some 32 years after The American Disabilities Act (ADA) was signed into law, there are still a great number of lawsuits being filed based on discrimination. For the most part, employers are extremely careful to provide equal opportunity to people with disabilities and it is common to see workers with all kinds and levels of disability going to work day after day. 
The only time an employer would be allowed to refuse to hire a disabled person might be if their disability prevented them from carrying out the required tasks. Even so, many employers embrace the opportunity to provide jobs for those with physical or emotional handicaps because they see the talent lying underneath the surface and hidden from the eyes of most. If you are an employer with a particularly talented employee you want to transfer but aren't sure how to accomplish that, here are a few tips.
1. Does Their Disability Prevent Them from Traveling?
When speaking with an employee you would like to relocate to another branch because their talents are needed there, the one thing you may want to ask them is if their disability prevents them from flying, perhaps, or from traveling long distances on the ground. If they can travel but need assistance, you can always find amazing services that provide long distance medical transport. This particular service is meant to transport those who have physical, mental, or emotional disabilities over long distances and sometimes even for intercontinental travel.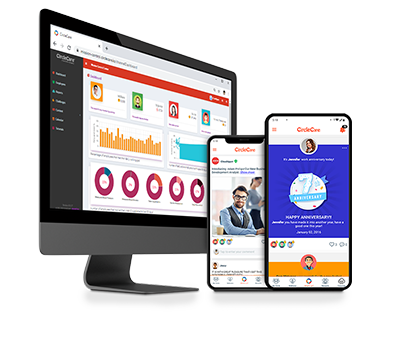 Corporate Wellness App
CircleCare
CircleCare employee engagement platform provides companies with a platform and tools to motivate their employees via positive reinforcements and rewards to establish and maintain healthy lifestyle choices.
2. Help Them With Accommodations
It might be a bit unusual for an employer to relocate a person with disabilities because they may need assistance for day-to-day living. Some disabled people are amazingly adept at their job but are unable to walk around to do various daily chores in the home. Some cannot bathe and do self-care but they can design amazing structures with a bit of help from an auto CAD program. If they are, for all intents and purposes, irreplaceable, you may want to help them find accommodations fitted for their particular handicap. You may also help to interview in-home help.

3. Assist Them in Arranging Travel to and from Work
There is one other service that employees might need and that would be assistance getting to and from work. Even if they were outfitted with a vehicle modified for their particular disability here at home, some foreign countries have different rules of the road and it might be a bit difficult managing the traffic. This is another thing you could probably do to make the transition easier for them. You could speak with the branch manager on site there to help you find appropriate travel services to and from work as well as to stores and other appointments they might need transportation for.
There was a time not too long ago when so many disabled people could only dream of being relocated to foreign branches of their place of employment. Many of today's employers go above and beyond what the law demands of them and because of this, people with disabilities are finally getting the opportunity of a lifetime.