3 Business Ideas that Would Help You Take Care of Your Employees
Together with your products and services, your employees make up the lifeline of your business. They keep it running every day so the company can earn income. It's a good leadership principle to want to take care of the worker bees in your organization. That's how you foster loyalty within the business, and loyalty is the only way you could expect your employees to be productive for you.
You should be one of your priorities even while you are still conceptualizing your business. You have to check out what options you have that can help take care of your future employees and keep them happy. It's never too late, of course.
Here are three ideas that you might want to think about with regards to fostering employee satisfaction.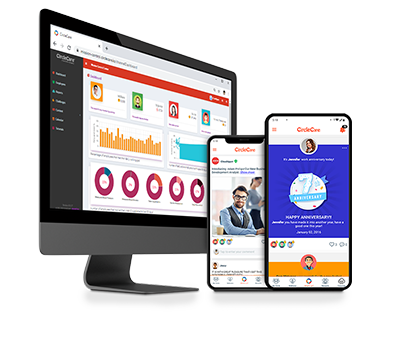 Corporate Wellness App
CircleCare
CircleCare employee engagement platform provides companies with a platform and tools to motivate their employees via positive reinforcements and rewards to establish and maintain healthy lifestyle choices.
Get a Health Care Plan
There's actually no legislation that mandates healthcare plans for employees. However, investing in these plans for your workers is a great hook to encourage applicants. In fact, companies are now using access to these plans to lure top talent to join their organizations. Employees themselves look for employers that contribute to healthcare access when applying for jobs. Giving them access to healthcare is for more than just morale. It's a practical method of guaranteeing productivity. Healthy employees will not incur high absenteeism rates just because of disease. They become proactive with their own health to avoid absences and lost income. You, as the employer, could expect productivity and efficiency in return.
While you're at it, you might want to think about healthcare plans that include telehealth for your business and your employees. Telehealth has made healthcare more accessible to people despite the constraints of the early COVID-19 lockdowns. Patients don't have to risk exposure and visit the doctor for mild ailments. All they have to do is schedule a teleconsultation over the Internet with their physician.
Healthcare doesn't have to be expensive. One way to save money is to allow your employees to pick their own coverage. They'd also want to cut down on co-payment deductions as well. In any case, there are always business financing solutions available to help you fund healthcare for your employees.
Offer Perks for Performances
Human beings are naturally competitive. Except for the few that are not inclined towards competing, your employees will want to outdo one another in terms of performance. Their motivations vary. However, it means that you have a responsibility to reward such efforts at performing. That's yet one more way of keeping your employees happy while working for you.
In addition to being very competitive, we are also wired towards incentives. It's natural for people to expect something in return for good behavior. Your business would do well with an employee incentive program in place.
The reward doesn't have to be expensive, since small businesses like yours have understandably limited cash flow. A gift certificate they can use to purchase essentials or a free dinner at a good restaurant in your area is often an effective way of saying "Thank you" to exceptional performance. Don't try and hit for higher expense rewards like all-expense-paid trips unless your business has significant cash flow available.
Let Everyone Take a Break
Whether or not they're top performers, employees deserve to take a break every once in a while. It's mandatory to give employees sick and vacation leaves for a fixed amount of time every calendar year. As an employer, why don't you take the extra step and organize company excursions?

Company outings are not just great ways for yourself and your employees to unwind. They also allow your employees to bond outside of work. They allow team members to know each other better and strengthen their professional relationships back at the office. In the long run, company-sponsored trips contribute to better business productivity. That could lead to more revenues and job security for everyone else.
Starting a business is an investment. You invest in the tools and the software that you need to support the business' day-to-day operations. You invest in logistics if you're selling products. Most importantly, you also invest in the productivity of your employees. You do that by ensuring the well-being of the people that work for your company.