On This Day – 28th February 1947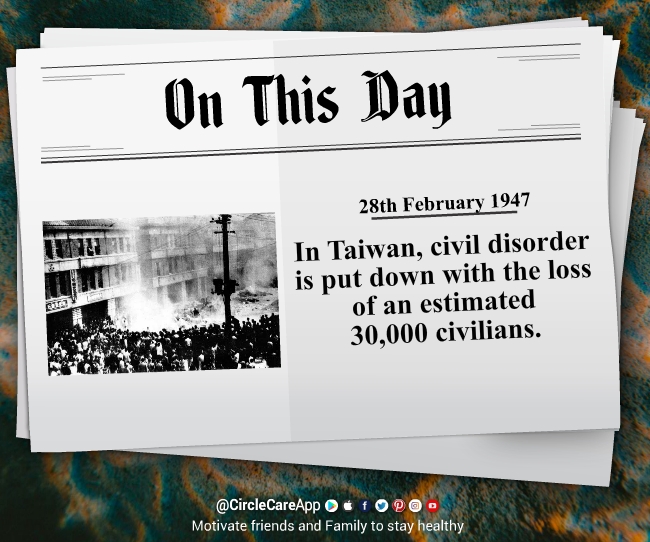 Taiwan's one of the most important event in modern history "February 28 Incident" took place. An anti-government uprising which was suppressed by the government at the cost of thousands of lives. This is considered to be the beginning of "White Terror" during which tens of thousands of Taiwanese went missing, died or imprisoned.
Corporate Wellness App
CircleCare
CircleCare provides companies with a platform and tools to motivate their employees via positive reinforcements and rewards to establish and maintain healthy lifestyle choices.