Top 5 Gift Ideas To Impress Your Employees
Gift giving is something that fills us with joy and happiness. There are few things better than seeing the excitement, surprise or happiness on the face of someone when they open a gift from you. While most gifts are given between friends and/or family members, those are far from the only times where gift giving is appropriate.
At many companies, it is common for management or owners to give their employees gifts. This could be for their birthday, for good performance, or just to show your appreciation to the team. Not only is this a nice thing to do, but can also boost employee morale and help them feel appreciated. Employee appreciation is incredibly important and can help lead to more productive and loyal employees. But what sorts of gifts should you get to impress these employees?
Without any further ado, let's look over a couple of different gift ideas for your employees that are sure to impress.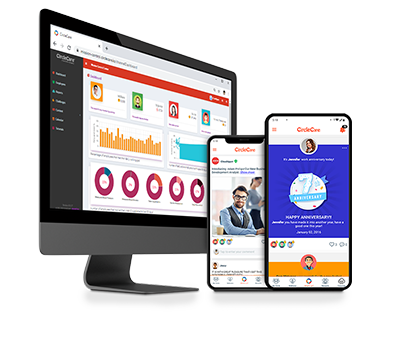 Corporate Wellness App
CircleCare
CircleCare employee engagement platform provides companies with a platform and tools to motivate their employees via positive reinforcements and rewards to establish and maintain healthy lifestyle choices.
Customized Clothing
Getting your employees some customized and personalized clothing is a great way to help show them your appreciation. While you could go with something like a shirt or jacket, why not get a little more creative and go with some socks? These socks could be branded with your company logo, or potentially even feature the favorite color of your employees if you asked them beforehand.
Getting these made is often easy from Elite Sport Socks or another provider who specializes in the article of clothing you want for your team. Whatever custom clothing option you go with, create the item with quality in mind to ensure it is something your employees will proudly and comfortably wear.
A Gift Basket
Another gift that is a classic at many workplaces is a gift basket. Getting someone one larger gift is hard, so a gift basket full of smaller items and treats is often a good idea. This gift basket could include candy, chocolate, alcohol, self-care products, books or any number of other items. It could follow a particular theme, or just be a bunch of different items randomly added.
If you wanted to impress them even more, you could make each gift basket customized to the liking of every employee. This might be hard with a large team, but can certainly be done if your team of employees is fairly small.
A New Coffee Mug and Some Coffee
What employee doesn't love coffee at their desk at the start of a workday? In order to drink that coffee, most people will use a mug. Sure, they can bring one from home, but what fun is that? Instead, gifting them a high-quality mug to keep at their desk is a kind gesture. In addition to that, you can provide them with some premium bags of coffee as well, to take home or to share with the office.
The mug itself can also be customized in a variety of ways. It can be kept pretty basic, or even have the employees picture or name added to the mug. Feel free to have a bit of fun with this, as your employees are likely to appreciate it. This is a gift you can be sure everyone will love, and isn't too over the top.
Gift Them an Experience
If you want to take things a step further and really show appreciation for your team, you could gift them an experience of some kind. This could be a massage, a skydiving adventure, a game of golf or anything else.
You could offer a different experience to everyone based on their preferences, or simply offer everyone the same. This shouldn't be too expensive per person, and there is even a chance you could get a deal or discount from the provider.
Better yet, allow them to book an upcoming day off work in order to have the experience and enjoy it. Of course, make sure that not everyone books off the same day to ensure you aren't short-staffed, so work can still be done. Even if you simply can't give them a day off, your team will certainly appreciate this gesture and will have their experience during their own time.
A Plant for Their Desk
People want their desk at work to be a beautiful and calming place, and there are few better ways to facilitate that than with a desk plant. Getting each employee their own plant can improve the look of their space, and help connect them with the outdoors. This will bring a little nature in their space and give them something to look at and care for.

In addition to improving the look of their desks, some plants can also have air purifying properties, which can improve your office as a whole. Of course, you want to make sure that the plant is fairly low-maintenance and resilient, to ensure that they don't have to spend a ton of time and effort to keep it alive.
In conclusion, the gift ideas within this article are sure to impress even the pickiest of employees.