8 Rules All EMTs and Paramedics Abide By
EMTs and paramedics are at the forefront of emergency medical efforts, which means they need to follow certain rules and protocols. This is because emergency medical service (EMS) is an extremely time-sensitive profession where outcomes are determined in moments. Having these rules ensure consistency and permits EMS responders to effectively save more lives.
Rules and protocols in EMS are also designed to account for new developments. They are periodically updated and revised to ensure that patients receive the best possible care, aided by advancements such as new medical procedures and modern emergency medical services software. EMS providers are also periodically trained on new protocols and procedures to help them be familiar with new techniques and technologies.
To ensure that they are following these rules in the field, EMS professionals also continually go through quality assurance processes and reviews. Findings from these procedures also help inform future changes to EMS protocols, quipment acquisition, or in some cases, completely new EMS services and approaches.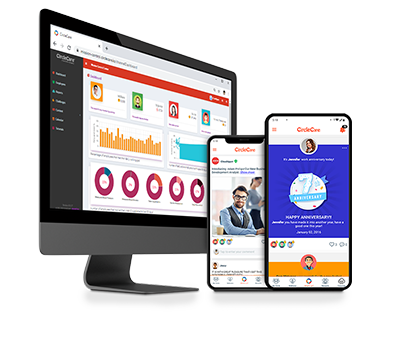 Corporate Wellness App
CircleCare
CircleCare employee engagement platform provides companies with a platform and tools to motivate their employees via positive reinforcements and rewards to establish and maintain healthy lifestyle choices.
Though specific procedures for paramedics and EMTs may vary slightly according to where they operate, they all have to follow the rules and protocols below. While keeping on top of all these rules may seem to be a hassle when time is of the essence, adhering to these ensures that more patients will receive better healthcare outcomes overall. 
1.) Obtain the Patient's History
The first thing to do when reaching the patient is to follow standard primary and secondary assessment processes. A partial assessment can be made if the patient is unable to respond or noncompliant. However, in the vast majority of cases, patients are fully conscious and compliant, which will permit a full assessment to take place. 
2.) Select Appropriate Procedures
Based on the assessment, the EMT or paramedic has to consider and then select the appropriate protocols and procedures. Taking a few moments to do this rather than immediately diving in increases the chances that the EMS professional will choose the correct protocols and treatment. 
For instance, while similar, cardiac arrest secondary to myocardial infarction requires different interventions from traumatic cardiac arrest. Stopping for a few moments to deliberately consider options will help reduce the chance of initiating a less helpful intervention.
3.) Perform the Procedure
The next step is to perform the intervention that has been specifically selected given the patient's known history. Treatment protocols and procedures may vary between different areas. In any case, responding EMTs and paramedics must follow relevant protocols, taking care to exercise proper judgment and discretion.
4.) Transportation Is a Treatment
The transport of patients is a treatment and is thus subject to triage. It needs to be prioritized according to the needs of the patients and the severity of their conditions. 
This may be important in events where there are multiple casualties and only a limited number of ambulances available. Also, this is relevant whether certain invasive patient interventions are done en-route to the hospital or being treated by medical professionals in the emergency room.
5.) Repeat Orders from Medical Control before Initiating Them
It may be necessary to consult with medical control from time to time. In cases where an order is delivered verbally rather than through emergency medical services software, it is important to repeat all of the orders to medical control before starting the interventions. This ensures that the EMT or paramedic does not mishear or forget instructions. Performing this quick step can do a lot to prevent confusion and maximize the odds of good patient outcomes.
6.) Continuously Monitor and Readjust as Needed
Assessments should be done continually throughout the EMT or paramedic's time with the patient. Vital signs and complaints should be monitored throughout the entire process. If a patient complains or seems to have a serious issue, appropriate monitoring devices should be used to aid in continuous assessment. Treatment should also change as the findings dictate.
7.) Contact Medical Control if Patient Does Not Respond to Standard Interventions
EMS protocols are designed to focus on the most common scenarios encountered by EMTs and paramedics. This means that, occasionally, EMS responders will meet patients that do not respond to standard interventions and protocols. In these cases, it's critical that they contact medical control for further instruction. Again, repeating verbal orders is best practice to avoid any potential confusion.
8.) Behave Ethically
EMS responders and all medical professionals are bound to a code of ethics that prioritizes the conservation of life, the alleviation of suffering, doing no harm, and caring for the public's well-being, to name just a few. While the knowledge and responsibilities of EMS responders empowers them to save lives, it also gives them the ability to behave in ways that are detrimental to the interest of their profession and the wider public. For this reason, ethical behavior and professionalism are just as important as technical competence.

Conclusion
EMS protocols do not just benefit patients and the public, but they also help emergency responders to deliver sustainable high levels of care without undue difficulty. They reduce the inherent risks of all stakeholders in emergency response and provide a framework through which new innovations like EMS software and medical procedures could be introduced and assessed safely. For these reasons, these rules are likely to continue informing the development of EMS protocols for generations to come.